FAST ACTIVATION
Our team provides all the support you need to customize the app for your station in as quick as 3 days.

POWERFUL FLEXIBILITY
You have ultimate control to update, change and augment your content to reach your audience in a snap.

COST EFFECTIVE
Starting at only $69 per month, we provide the most feature rich and affordable mobile app solution for radio stations.
OUR PRODUCTS
Your station can have its very own app in no time. Our app is customized to fit YOU.
LEARN MORE NOW
One Price Gets You Both Apple and Android Apps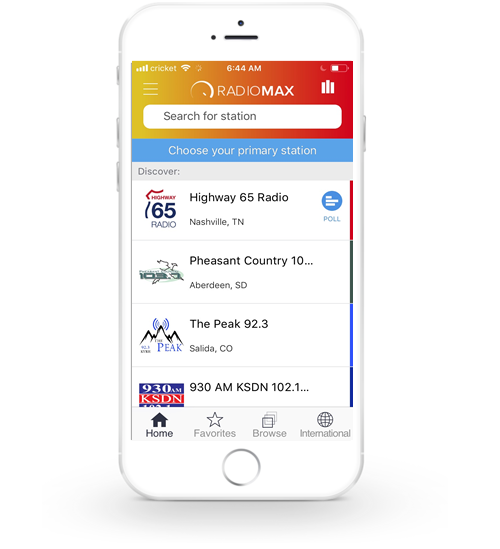 RADIOMAX PLATFORM
Use our RADIOMAX platform for our most affordable option where other independent stations like yours live together i.e iHeart Radio/ Radio.com/TuneIn…but instead of your station just getting a page, with this RadioMax option, you get your own full-blown app…with all the same great features as the other app options. Plus we never put any advertising on your app – you 100% control all the advertising on YOUR app!
Starting $69 per month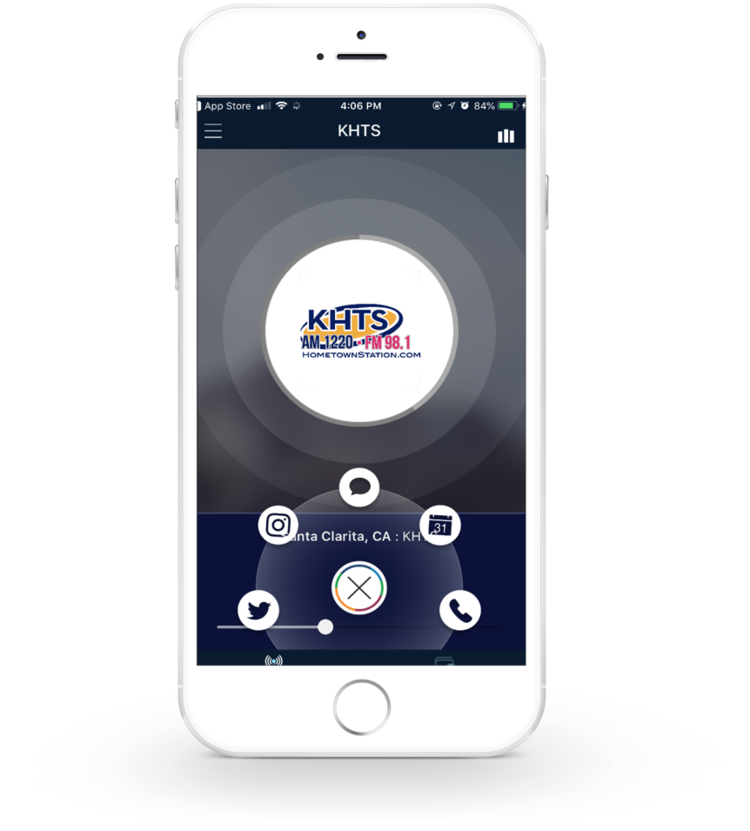 SINGLE STATION
Your own radio station app, customized for your one station uniquely.
Starting $89 per month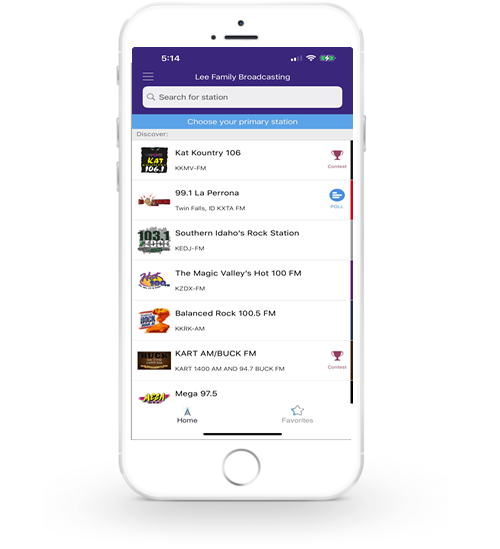 MULTIPLE STATIONS
You can have all of your radio stations on your own proprietary platform that you control and branded for each station uniquely. The ability to join all of your company radio stations under one app, with each of your stations having its own individual app.
Starting $79 per station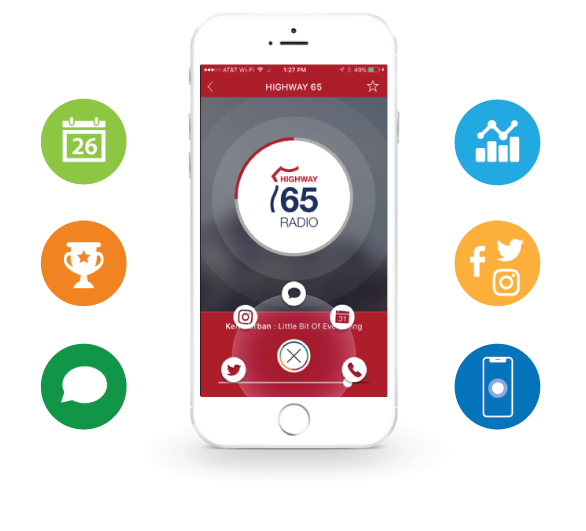 ALL OF OUR PRODUCTS HAVE THE SAME INCREDIBLE FEATURES
Real-time chat between DJ's & listeners
Integrated social media
Polls & Contests
Programming schedule with mobile alerts
Access to weather, news and podcasts (optional add-ons)
Intuitive administrative dashboard
And more…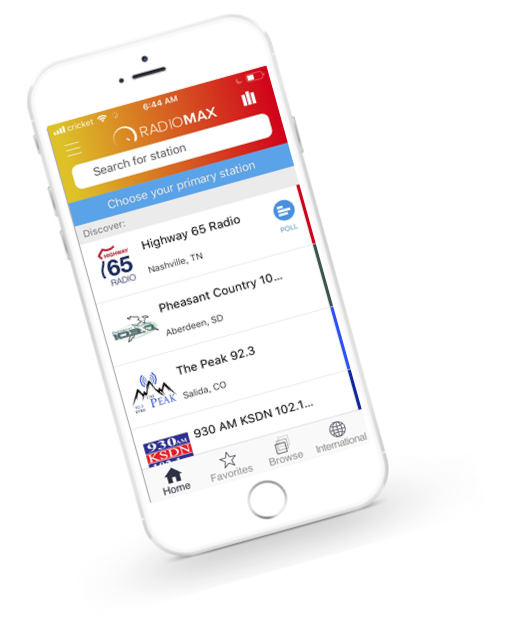 WHY STATIONS LOVE OUR MOBILE APP
Drives Listener Engagement
Increases Ad space & Revenue Opps
Elevates Listener Interactions
Provides Granular Listener Behavioral Data
Promotes On-Air Campaigns